Where Friends and Families Come Together
Voted A-List Readers' Choice Award for Golf in 2020!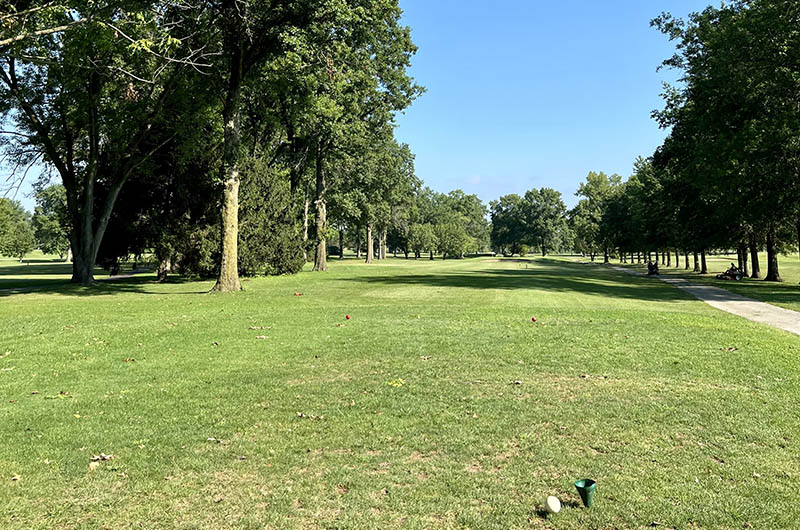 Browse our Gift Cards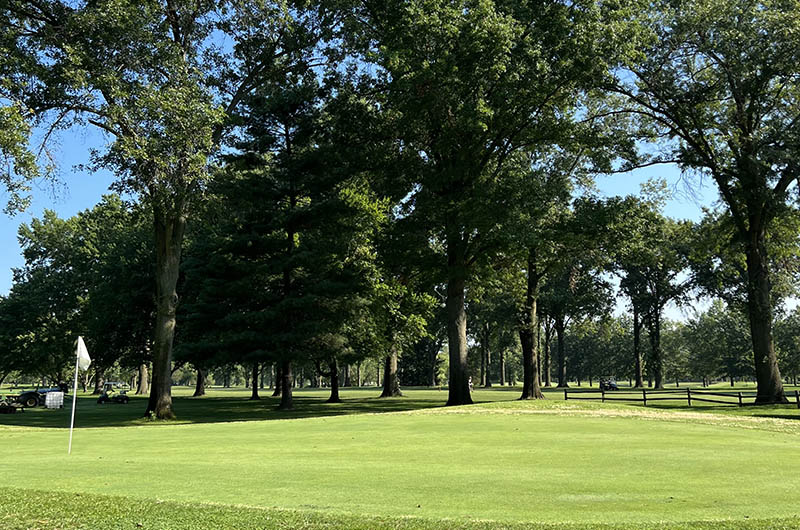 Reserve online now!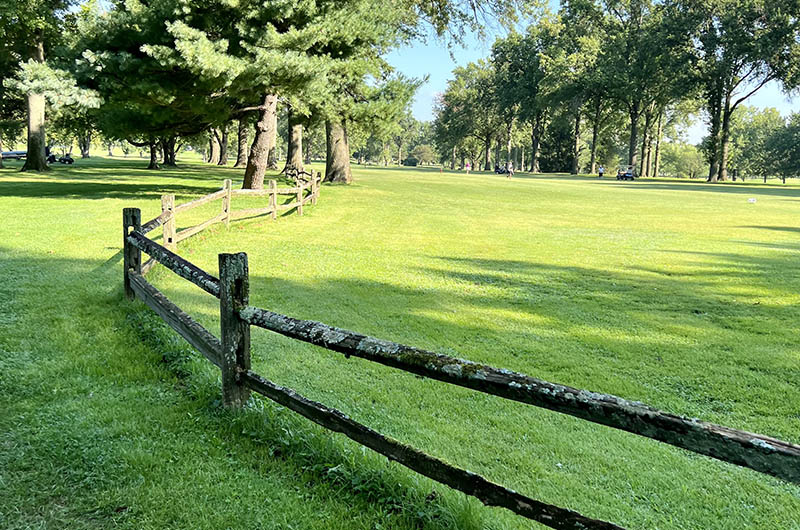 Explore Membership Options
Welcome To Riverside Golf Club!
Riverside Golf Club is the perfect place for a memorable golf outing. Family run and operated since 1965, our public course rating is 65.5 and it has a slope rating of 98. This short layout will reward good shots and provide a fun & relaxing outing for golfers of all skill levels. Riverside Golf Club is an 18-hole regulation length public course conveniently located in Fenton, Missouri, a suburb of St. Louis County. In addition, we offer a shorter 9-Hole Par-3 Course for regular play and for our very popular Junior Golf Leagues in the summer months. We offer a great golf experience in a relaxed atmosphere, just minutes from Hwy. 270 and Hwy. 44!
A Unique Course to Play
Both courses at Riverside Golf Club offer challenging play for golfers of all skill levels. The 18 hole Riverside Course features 5,505 yards of golf from the longest tees for a par of 69, while the 9 hole Par-3 Course offers 3,082 yards of golf from the longest tees for a par of 27.
A Relaxed Atmosphere
We understand that life can be stressful sometimes - which is why we offer our guests an enjoyable and relaxed environment with two courses to choose from and plenty of amenities to enjoy throughout your day on the course.
A Memorable Experience
We have everything you need to make your time at Riverside Golf Club memorable - including an on-site bar and grill with delicious food and drinks, and more! We also offer golf lessons for all levels of players, including juniors.
Testimonials
⭐⭐⭐⭐⭐
Rating: 5 out of 5.
"Riverside is one of my favorite courses to play; it is such a great value for a public course. I play there often not only because of its central location St. Louis County but because of the value and the friendliness of the staff."
⭐⭐⭐⭐⭐
Rating: 5 out of 5.
"Played the par 3 course. Enjoyed a cold beer on the porch. Great breeze and friendly service. Well worth the trip!"
⭐⭐⭐⭐⭐
Rating: 5 out of 5.
"Great local round of golf! Not too expensive and very friendly. A good mix of straight shots and more challenging holes but a good start for those learning to golf and practice for those more established."
⭐⭐⭐⭐⭐
Rating: 5 out of 5.
"In today's world the fact that are doing everything they can to keep it open for some of us to get some exercise. Is it the greatest course, no, but I'm not a scratch player so I have loads of fun with my friends out there as much as possible. It's a fantastic value"
⭐⭐⭐⭐⭐
Rating: 5 out of 5.
"Nice public course that has reasonable rates. Family owned business that generally makes people feel appreciated"
⭐⭐⭐⭐⭐
Rating: 5 out of 5.
"Haven't a bad word to say. Workers r personable and cheerful. Just a great atmosphere. Great vibes!!!!"
⭐⭐⭐⭐⭐
Rating: 5 out of 5.
"Excellent customer service. They will get you on the course and will make sure you have a great time."
⭐⭐⭐⭐⭐
Rating: 5 out of 5.
"Best public golf courses around"
⭐⭐⭐⭐⭐
Rating: 5 out of 5.
"The three par course is pretty fun. I play this course mainly because I am still new to golf. It's great to play a quick nine hole game, specially if you only have a couple hours to fit in some golf. I can usually get all nine holes in under a hour and a half. This is a great little course for the kids too. Walt, the owner is super nice and friendly and so is the staff."
⭐⭐⭐⭐⭐
Rating: 5 out of 5.
"Great golf course, prices are great and so is the shape and condition of the course. Come here a lot with my friends and really like it."
⭐⭐⭐⭐⭐
Rating: 5 out of 5.
"Great courses, nothing terribly complicated with forgiving fairways (if you tend to go right or left). It's where my father introduced me to the game almost five decades ago."
⭐⭐⭐⭐⭐
Rating: 5 out of 5.
"A really nice gold course for the price. You can't complain given the price."
⭐⭐⭐⭐⭐
Rating: 5 out of 5.
"One of the best par 3 courses in St. Louis that I know of"